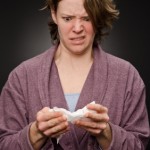 SEO. It's…
Snot link farms.
Snot keyword loading.
Snot listing on hundreds of directories.
Snot coding all content with H1 tags.
Snot solved by loading alt tags.
Snot hiring blog farms.
Snot copying your competitor's keywords.
Snot forgetting 301 redirects when redoing your pages or site.
Snot traffic for traffic's sake.
Snot always something you tell a new acquaintance at a party that you do for a living.
Snot easy.
Snot a one time fix.  (It's a process.  It takes a while.)
Happy Leap Day.  Do Great Things!
Lee Stocking
Prairie Sky Group
Making Sales Cry With Qualified Leads
lee.stocking@gmail.com
651-357-0110 (Cell 24×7)